My Top 3 Personal Care Products
Personal Care can be variety of things to different people. These are some of My Top 3 Essentials. So if you're looking for some new things to add into your handbag, or looking for some new products.
Keep Reading and let me know down in the comments if you decided to try out any of these.
Mitchum Gel Deodorant - As I said in my video (HERE) this has become by new go to deodorant. After being turned off by its previous reincarnations in formulas I gave on it. But I was eager to give it one last try and I was so happy that I did. This deodorant has a great powder, clean scent and doesn't cause white marks on my clothes unlike its previous formula. Lasts me all day, (especially walking around uni) and going to work afterwards. This little gem holds up quite well, that I will definitely be repurchasing.
Soap and Glory Hand Sanitiser- With the flu season at its peak. You will always find a mini sanitiser in my handbag. I'm a hands on kinda gal so I really like getting into my work and especially when going out shopping. I'm a feeler, I love to hold things in my hand and try out products etc. So before eating, this is definitely my go to. It has such a great scent, that makes you forget about all and that hospital scent that is usually found in other bacterial soaps and I also find that it doesn't dry out my hands like I've found other hand sanitisers have done.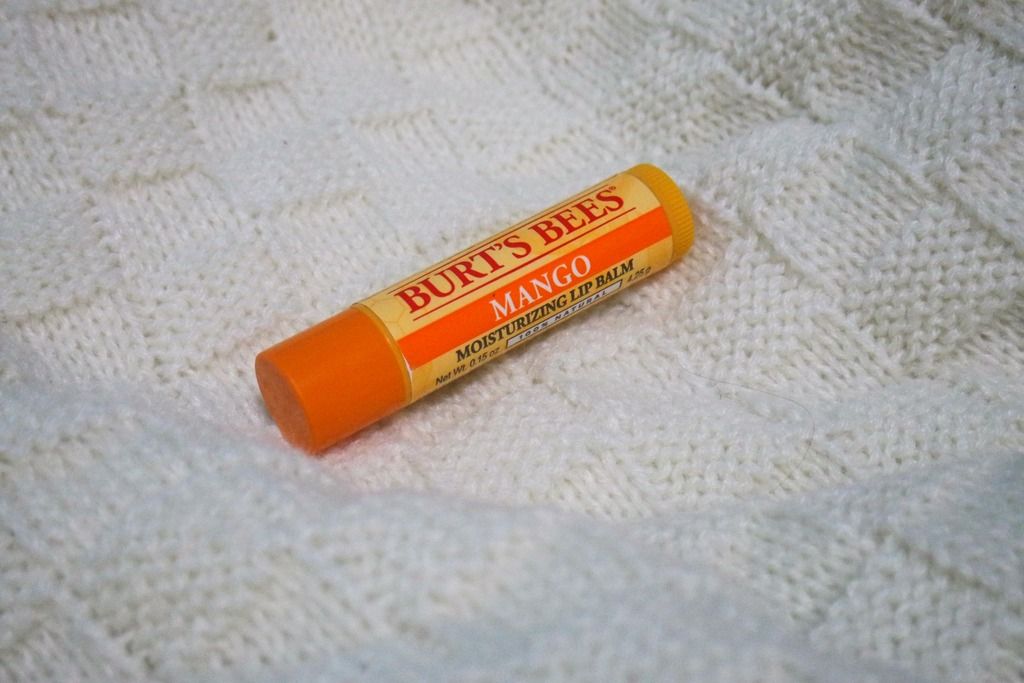 Burts Bees Mango Lip Balm - This is my favourite go to lip balm out of the whole range, and as it says, I definitely agree that is fulfils its moisturising purposes. Coming into the colder months of the year with my lips that are prone to being chapped. I have been reaching for this quite frequently and this can always be found in my handbag, my study desk, in various pockets of my jacket (I think you get the idea - I'm addicted to this stuff). So if you are looking for a new lip balm a try during the winter months, definitely give this a try.