My Top 3 Winter Teas
Looking to find some new teas that will keep you feeling warm and cosy during the winter!
Check out my fave go-to teas this winter!
Let me know in the comments which one you would like to try!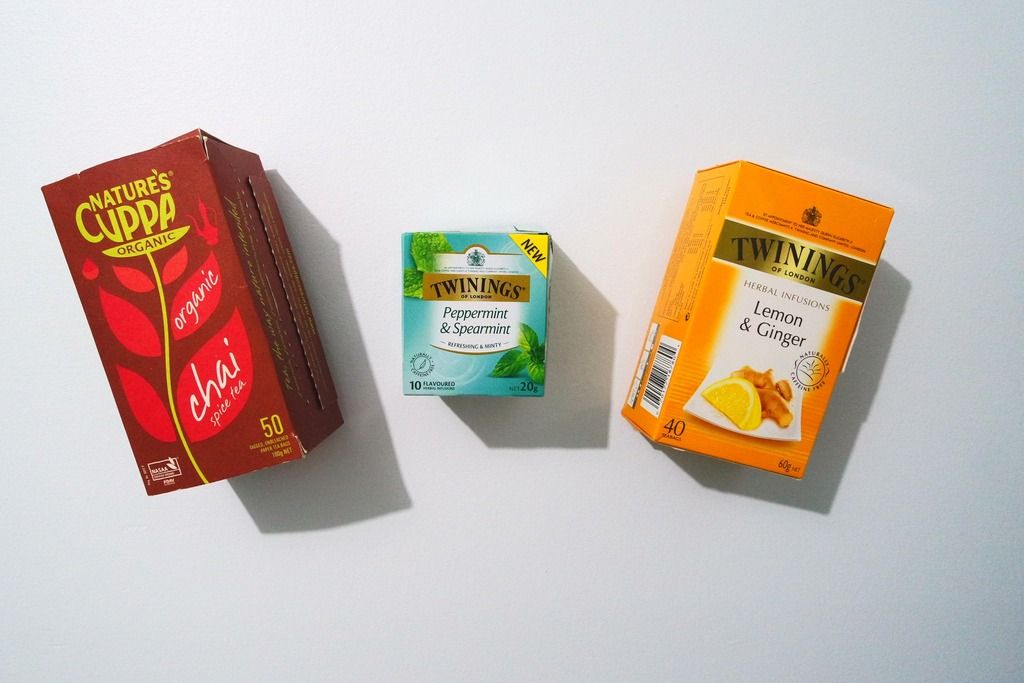 Looking for the perfect chai similar to what you order when you're out and on the go.
Nature's Cuppa Organic Chai Spice Tea is unbeatable to any of the other store bought chai's I have tasted! You may find that your chai is lacking in spice. So try incorporating this into your routine and see how you go. I've also got a little Express Milk Frother at home from Aldi that I use every now and then, but specially for when I'm making a spice chai tea at home. Adding frothy milk can help transform your homemade tea to a barista-made tasting tea .(Milk frothers are great little investment especially when you're into your tea/coffee/hot chocolates + they don't require any special skills, just press the button and the machine does it all for you!)
I've probably already seen this tea multiple times. It's also featured in my A Winter Night In + Evening Skincare Routine Video. So if you're a big mint tea lover and you're looking for something with a little bit more of a kick, Twinings Peppermint & Spearmint Tea is a step towards a more mintier tea. Even if you're looking to venture into an evening tea. I would definitely recommend this before bed, as all the mintyness creates a relaxing state of mind that puts you in a sleepy mood.
Feeling under the weather, want something to cure that sore throat quickly. Twinings Lemon & Ginger Tea is the magic potion to get me back to health. Yes, while the initial idea of ginger tea is not the most appetising of the bunch, most medicinal remedies aren't either. But back when I used to sing consistently, this is what would keep my vocal cords warm and prepped. Even today, when prepping for a music performance or when my throat begins to act up. This tea seems to ease be back to full health.