Bourjois Health Mix Serum vs. Clinique Superbalanced Makeup Review
The Clinique Superbalanced Makeup has been my all-time holy grail foundation for such a long time, as well as the one of the first foundations that I fell in love with. So I feel that that time was long overdue for to begin searching for a new foundation.
So if you're thinking of purchasing the Clinique or Bourjois foundation make sure you keep reading and let me know in the comments. What are some of your favourite foundations you can't live without!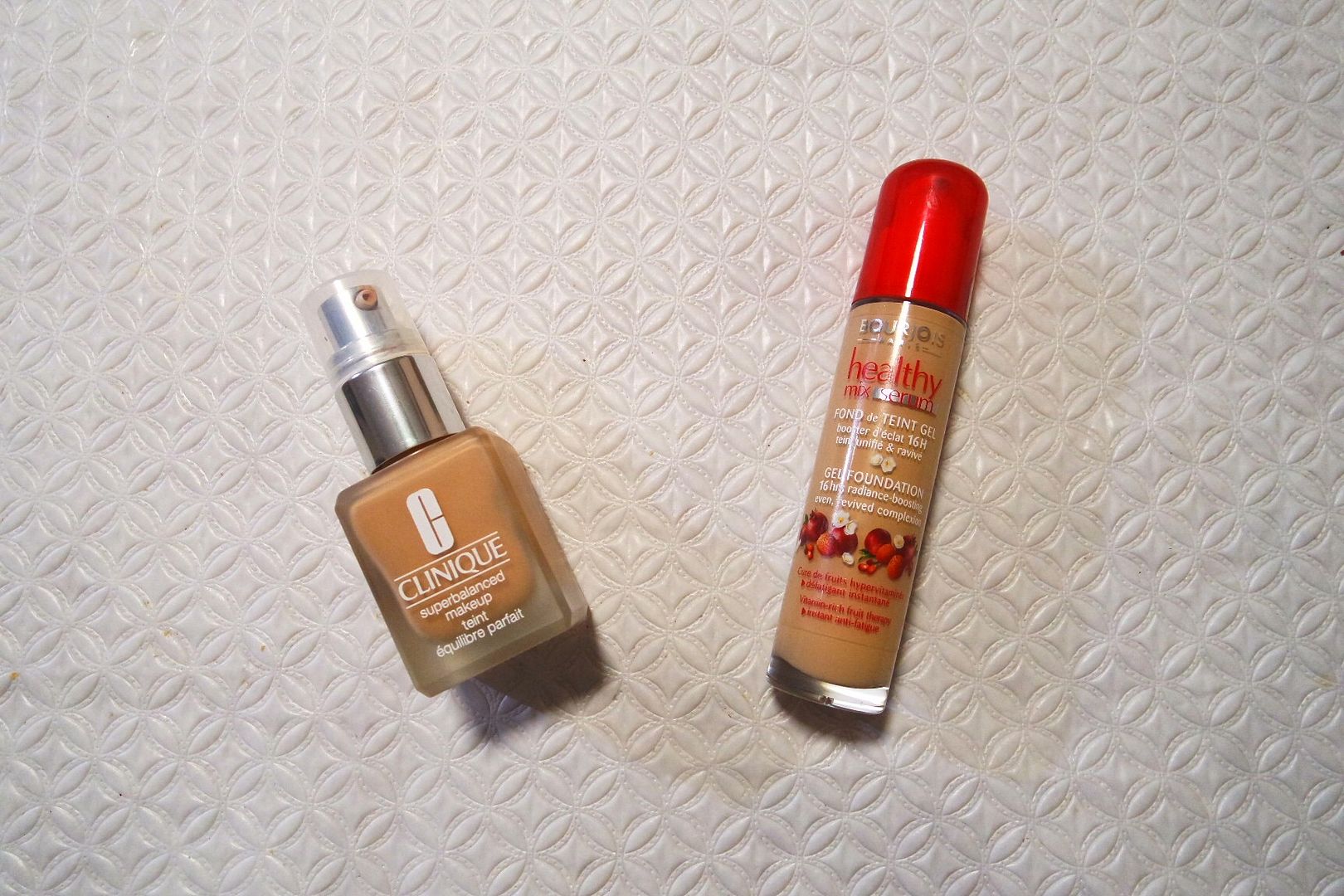 The Clinique Superbalanced Makeup Foundation is a liquid oil-free foundation. Now I have quite dry skin so a liquid foundation is perfect for me but my T-zone does tend to get shiny, so to combat that the oil-free component definitely helps. The foundation does come in a wide variety of shades so I do think that it will cover a range of skin tones. It sinks into the skin really well and I would say it has a medium to build able full coverage and it does so without looking too cakey and over natural. It gives a nice natural glow and anyone who loves have a dewy finished face I would try this one out. It also doesn't stick to the occasional dry patches that I have, which is AWESOME! However, I did find that it tends to fade throughout the day, especially in the summer. So I have to make sure to powder my face to make sure the foundation stays in place, which isn't too much of a problem. For those who are worries about a scent, don't be because this one don't have a strong scent unlike the Bourjois healthy mix serum foundation.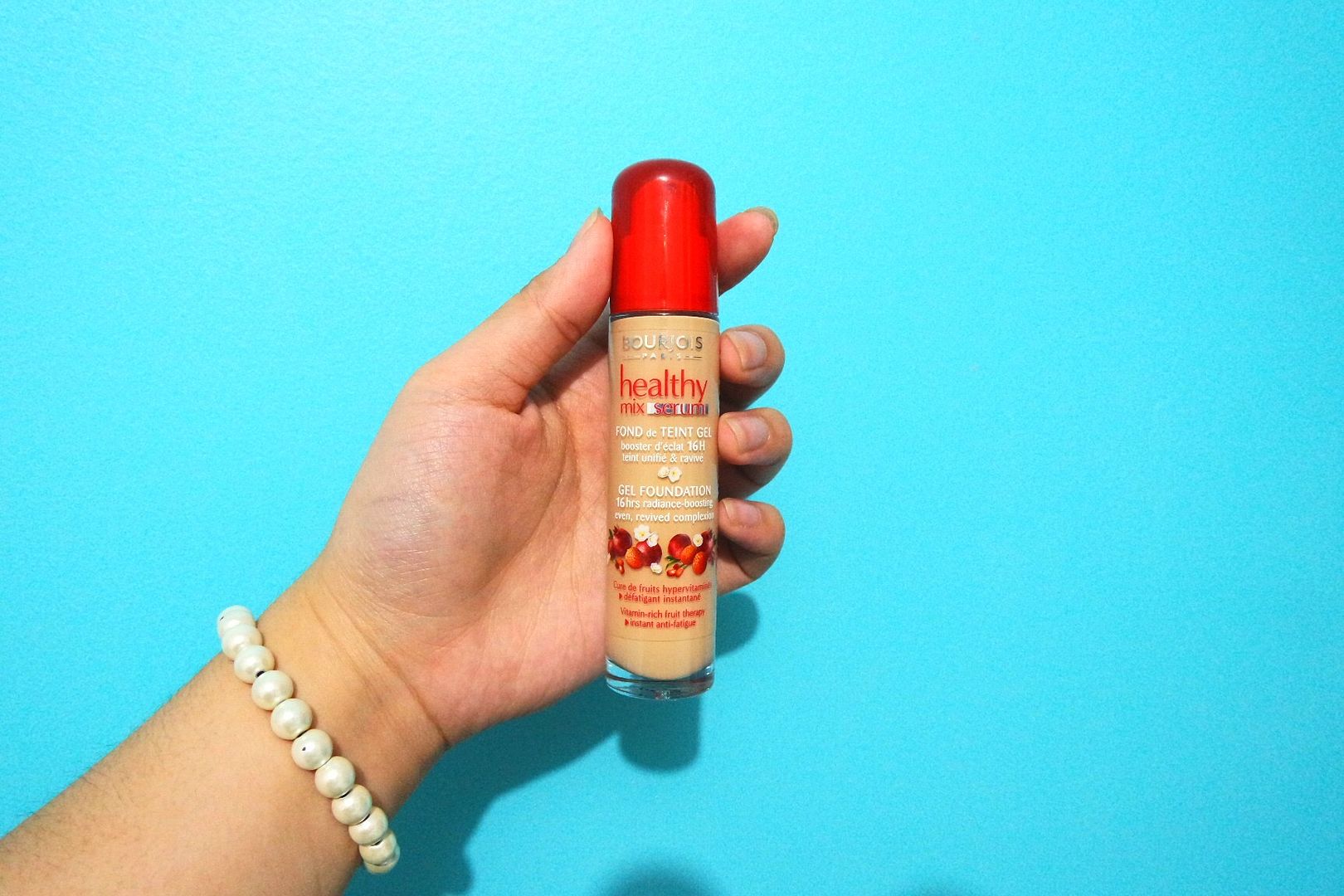 The Bourjois Healthy Mix Serum Gel Foundation is the latest edition to my make up collection and yes I will say that is has become part of my permanent collection. It has a light to buildable medium coverage which is great for people who love to wearing foundations everyday (I don't and have recently switched to letting my skin breathe). It has a really nice fruity scent which I adore but it's not too over powering that it lingers on your skins. I think it sinks into the skin really naturally and evenly due to the serum formula better than the Clinique one. It does so without looking too cakey and over natural but I also still think it lets natural things like freckles shine through. Now it does state that it lasts for 16 hours but I personally won't know because I don't were foundation to that long. But it will say it lasts a standard 9-5 day. (For more added security I would put some setting powder on top). Unfortunately this foundation is only available in 5 shades so if you can find a shade will match your skin tone definitely give it a try (Just for frame of reference I am the shade - 53 Light Beige) For the price point of $32AUD I would definitely repurchase this again. :)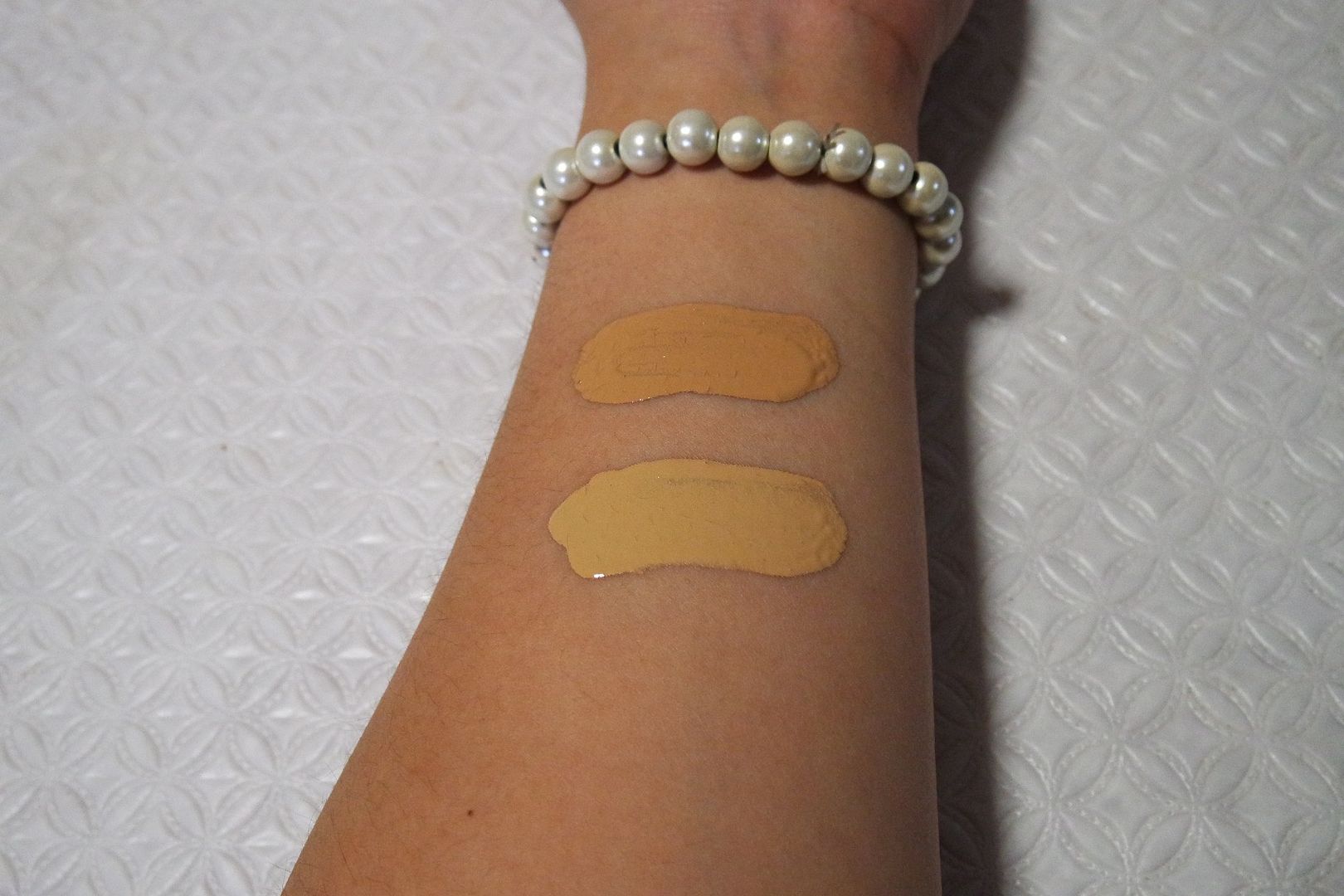 (From Top to Bottom: Clinique Superbalanced Makeup Foundation and Bourjois Healthy Mix Serum Gel Foundation)
Overall, I would have to say that the Bourjois Healthy Mix Serum Gel Foundation is a winner for me in terms of everyday use. It's light yet has build able coverage and is great for the coming summer. I definitely won't be tossing out my Clinique foundation though and will be savouring that for the winter months are it gives a more dewier finish on the skin.