#IPledgeToCheck - Breast Cancer Awareness Month
This month there is an extra Sunday, which means an extra post and what better way to take advantage then bringing awareness to a great cause!
When I was asked if I would like to help bring awareness to Breast Cancer Awareness Month I jumped at the opportunity. Breast Cancer is most commonly diagnosed cancer for women ages 20-39 years. It has drastically affected friends and relatives close to me so QV along with the McGrath Foundation has created a Self Check Breast Cream* that gets women in the habit of getting to know your breast to check for irregularities and changes.
It is essentially a moisturiser that is suitable for those with sensitive skin (like me) and is also fragrance free (which is a bonus!) Similar to any other part of the body like hand cream or eye cream, various areas require extra love and care. So I apply this cream along with completing my breast check after showering daily. You can pick up yours at your local pharmacy RRP for $8.15 (and with each purchase $2 is donated to the McGrath Foundation.)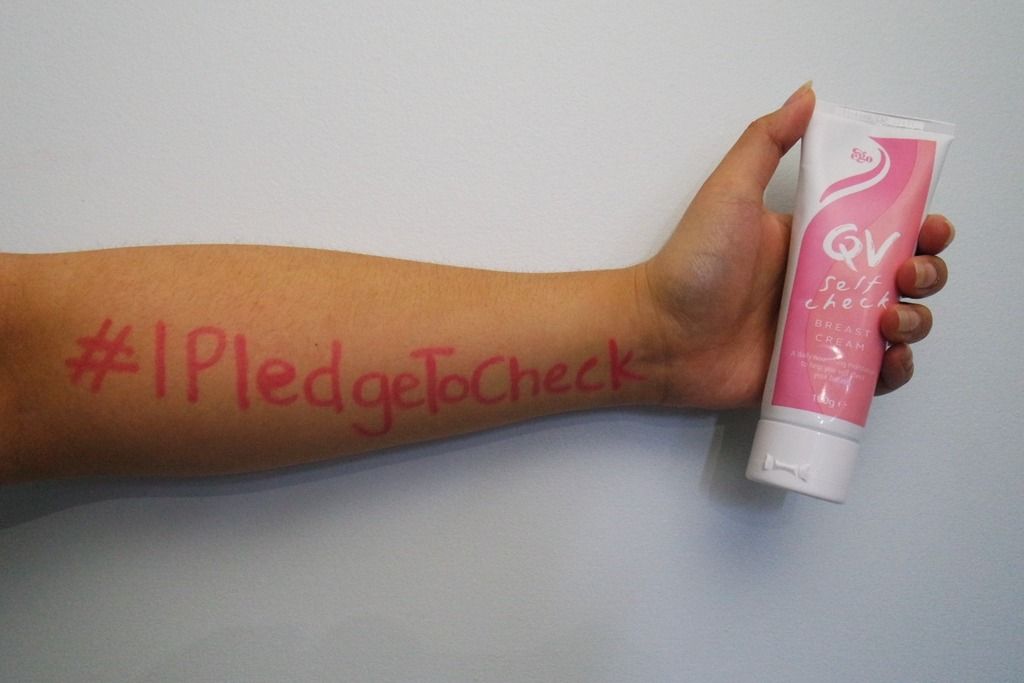 How you can get involved and join the social movement!
Take a photo with the QV Self Check Breast Cream and/or your fave bra somewhere creative.
Post your pic on social media using the#IPledgeToCheck
Tag others and spread the word to remind all women to complete regular breast checks.
(Join me tomorrow as I'll also be posting another photo on m (instagram)
For more information check out
www.qvskincare.com.au/breast-cream/
* This post contains products that were sent to me for consideration. However, I am under no obligation to speak about them. I only talk about products and/or services that I truly believe in.
For more information check out mydisclaimer